July 16, 2010
no comments
News Articles, Projects, Zanessa
InStyle.Com has posted a list of the 16 Most Memorable Big-Screen Dance Scenes. The fantasy prom scene from High School Musical 3 was number 11 on the list. Here is what InStyle said about HSM3: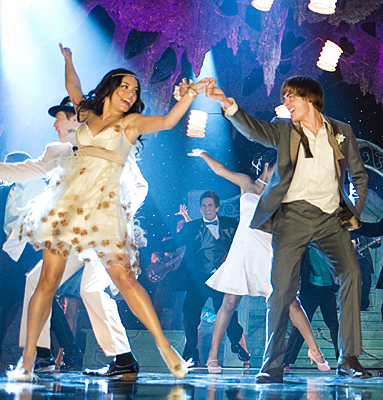 High School Musical 3: Senior Year:
The first two made-for-television [High School Musical movies] in this Disney-produced series were so successful that, in 2008, the third installment went straight to the big screen. The fantasy prom scene, in which Vanessa Hudgens danced in a Midsummer Night's Dream-inspired mini-dress and Zac Efron donned a debonair gray tuxedo (with undone bow tie) was doubtless copied at real proms across the world.